Spanish Type Synthetic Resin UPVC Roof Tile PVC Roof Sheet
1.Product specifications
Thickness:

Width

Length

Waveform

2.3mm,
2.5mm, 2.8mm,
3.0mm
1050mm
(cover width 960mm)

Times of 219mm or customized

Wave space 160mm,
wave height 30mm,
wave pitch 219mm
Raw material of ASA synthetic resin tile from ASA high weather resistant engineering plastic of SABIC,the advanced three layer co-extrusion technology,surface layer is ASA resin,middle is backbone layer,bottom is wear resistance laye
r.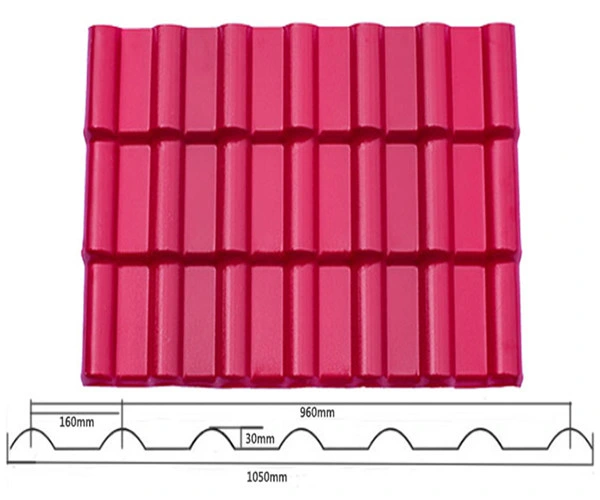 2.Following option colors or customized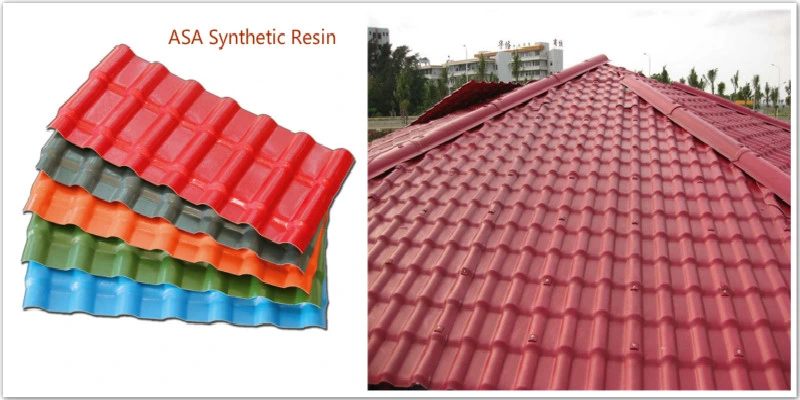 Main tile and accessory schematic: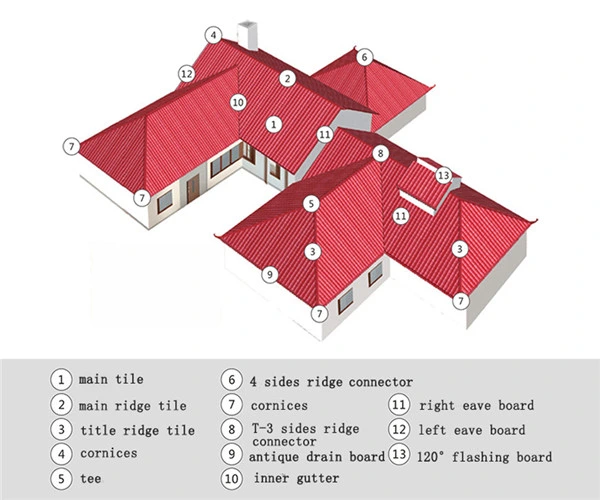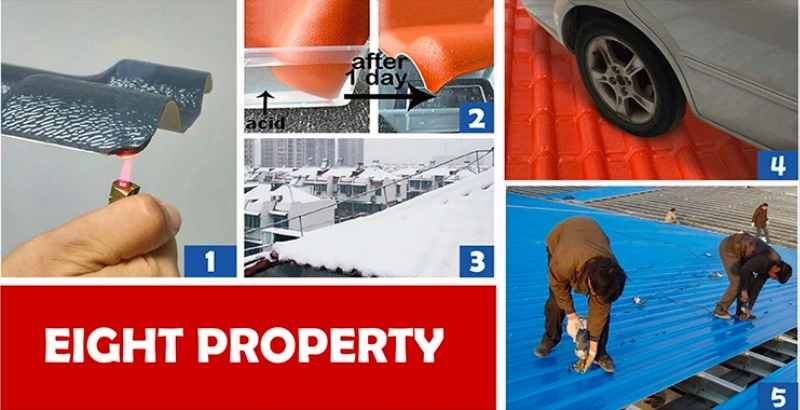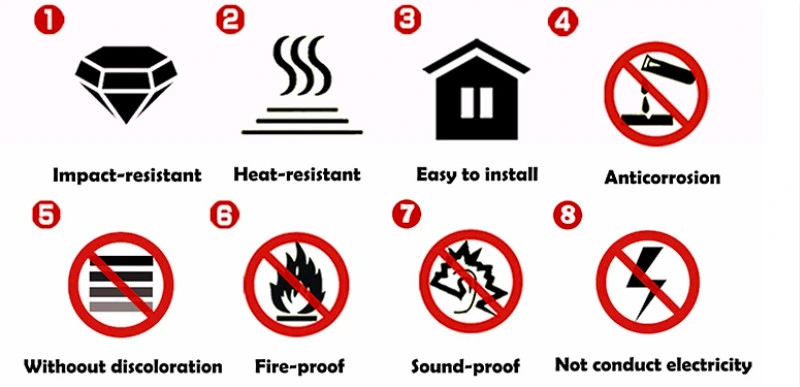 Case of the ASA Synthetic Resin tiles
Mainly used in "Flat to Slope",villa,mobile house,pavilion,etc.
Briefly introduction of our company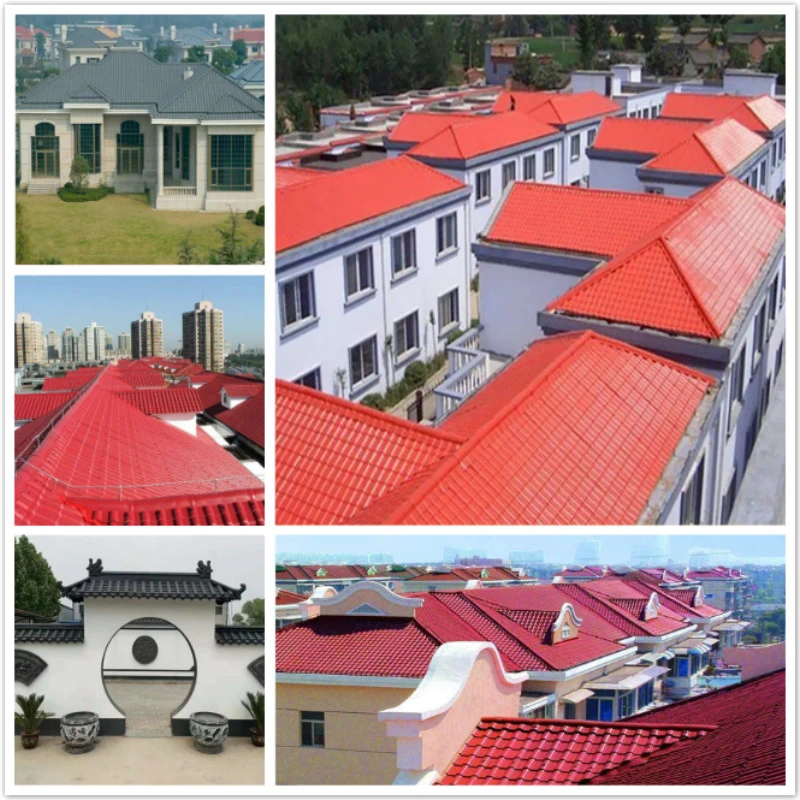 Briefly introduction of our company
Our factory is committed to R&D eco-friendly new building materials.With advanced ASA synthetic resin tile production equipment and the pvc hollow wave roof production line, our factory is the leading manufacturer of heat insulation hollow wave roof and exports suitable products to Sourth America, Middle East, India and Africa etc.
As a comprehensive new material building product company, we have our own R&D, producing and sales team for our heat insulation hollow wave roof, ASA synthetic resin tile and pvc decorative material.
We use ultra-high weathering engineering resin(ASA)as the roof surface material to ensure the color to last long, our roof tiles are light weight, corrosion resistance, fire proof, heat insulation, etc.
Based on the accumulation and innovation of the traditional resin tile experience, our factory pioneered the production of patterned product in
2018-"heat insulation hollow wave roof"
, which becomes popular soon in the factory, farm, and other buildings need to insulate outside high temperature.
Main products
ASA Synthetic Resin Tile, UPVC Roof sheet, Hollow Wave Roof sheet, Transparent Polycarbonate Roof Sheet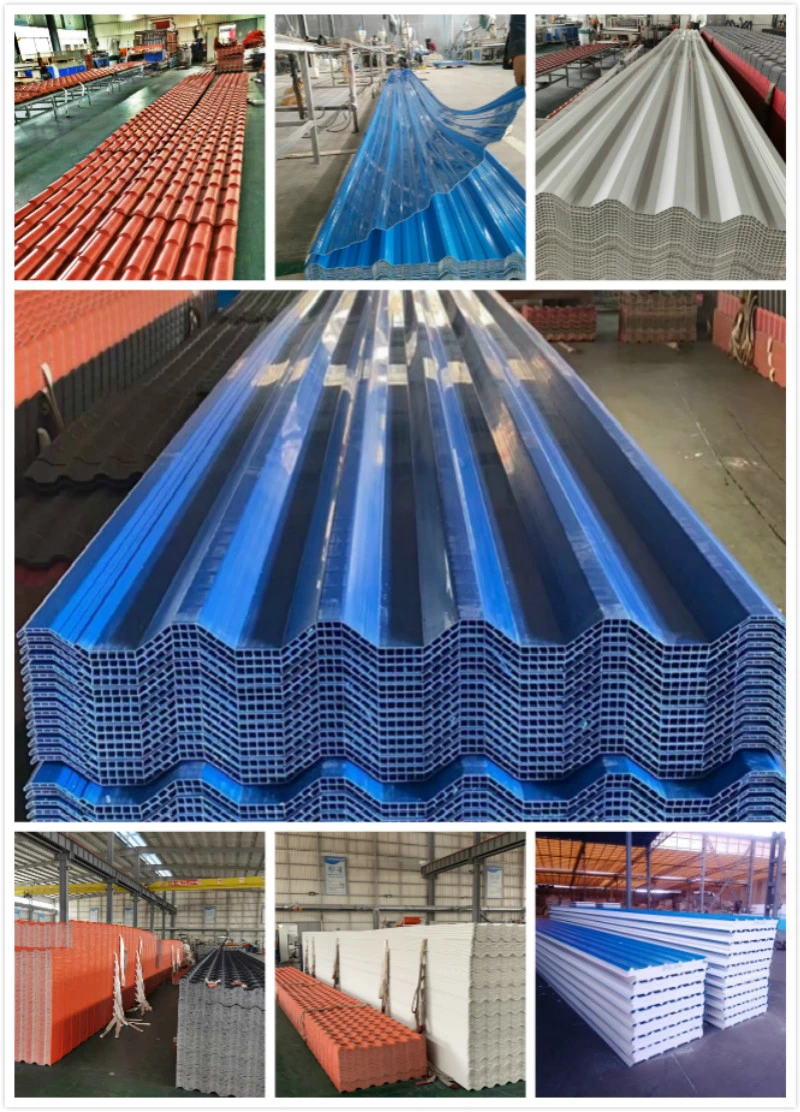 Production Line